Make Music New York
(MMNY) is one of the largest music events in the city's history. Today, on the first day of summer, 850 free concerts were performed in parks and streets citywide. MMNY takes place simultaneously with similar festivals in more than 300 cities around the world-a global celebration of music making! Opus Nine was thrilled to be a part!
Opus Nine presented a one hour performance at the
Divalicious Chocolate! Cafe
in Little Italy. The owner, Jackie greeted us with some chocolate samples-the chocolate was delicious!!!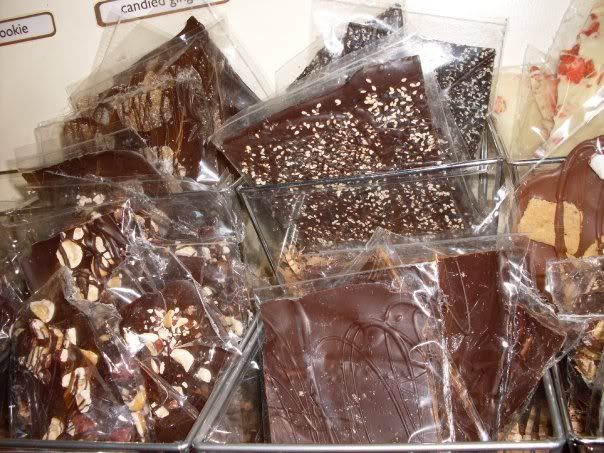 The lively program consisted of Poulenc, Beethoven, Tailleferre, and Mozart. Passersby and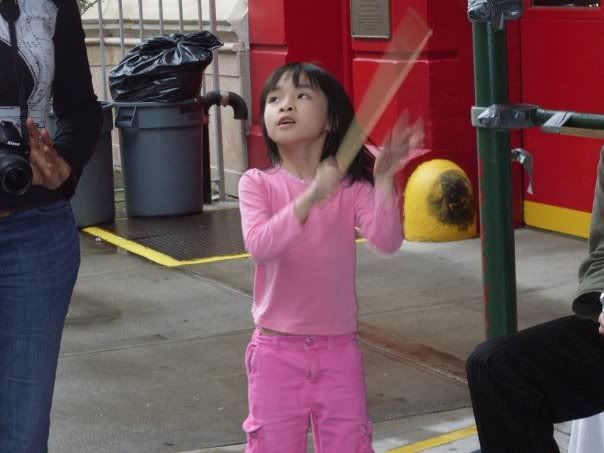 neighbors stopped to hear the music. We also had an excited little conductor-in-training in the crowd! This little pink diva could be the next
Marin Alsop
-she even had clear downbeats.
Check out these pics from the performance!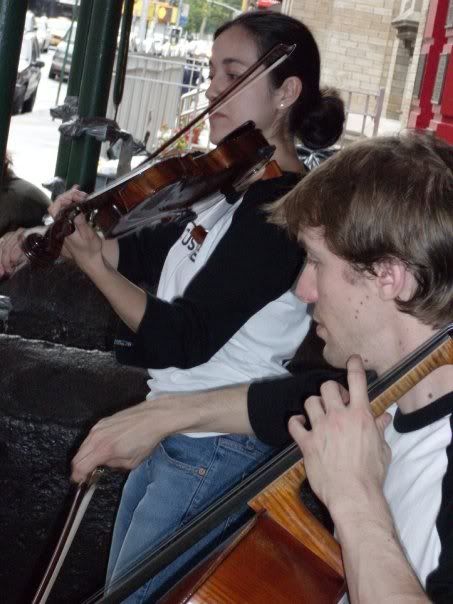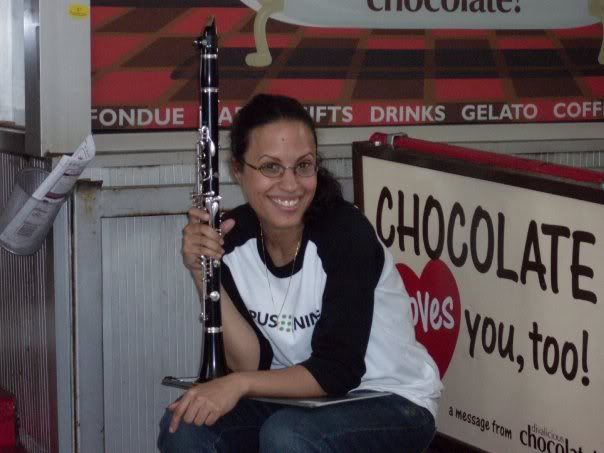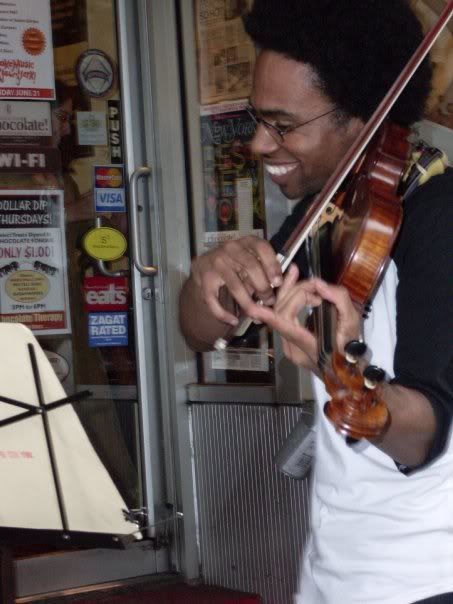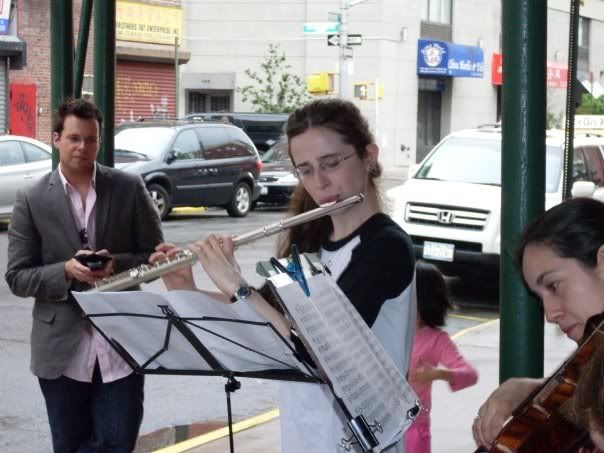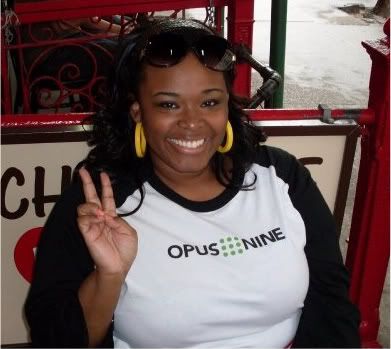 Check out the entire album
here
!
--Alysia